Displaying items by tag: Mythos Prize
Wednesday, 21 September 2022 11:24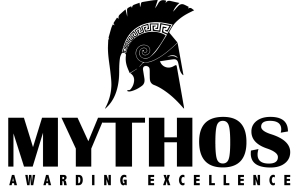 After two years of virtual meetings, we are happy to inform you that the EUNWA annual event is finally back "in person" and we would like to warmly invite you to join it!
This year the event will take place in Venice, Italy, on October 7th, and we hope it will gather, as the previous years, a wide range of participants: representatives of Neighbourhood Watch associations, scientists, practitioners, subject matter experts, representatives of law enforcement agencies, civil society representatives, academics.
EUNWA has the ambition to become a centre for the study and documentation of participatory security in Europe, and this requires in-depth knowledge of each national reality. Therefore, its Board has decided, as of this year, to change the format of its annual meetings. Based on the experience of our past meetings, we have found it more profitable to focus on one country at a time, in order to better understand it. This year the French Neighbourhood Watch (Voisins Vigilants et Solidaires - VVS) will be the main focus.
Two French citizens who are members of the Voisins Vigilants et Solidaires network and its President, Thierry Chicha, will be honoured with the "Mythos Award", a prize created in collaboration with the Metropolitan City of Venice and the Mythos hotel chain, which aims to reward citizens who have particularly distinguished themselves for their commitment to promoting "participatory security" in their communities.
The award ceremony will be held in the prestigious venue of the Metropolitan City of Venice, PALAZZO CA' CORNER, Nassivera Hall, San Marco 2662, 30124 Venezia – Italy.
The event will be attended by local civil authorities and representatives of Italian and European Neighbourhood Watch associations.
During the event, our French friends will illustrate the development strategy of their network that has led them to reach one million members in just a few years. They will also present the VVS web platform, whose development and dissemination have been crucial to their growth.
We count on your active participation in order to make this event successful!  
Registration to the event is required. Registration link here: https://forms.gle/riEkQegJaTj8aJrE7
Looking forward to seeing you in Venice!
the EUNWA Board
® All rights reserved